Our Inspiration:

The inspiration for this adventure has come in many ways.

The first stirrings of this adventure are rooted in the impact John Eldredge's book "Wild at Heart" had on my life beginning in 2002. Every page seemed to cry out to what I was longing for in life - ADVENTURE! As Eldredge so eloquently writes: "Deep in his heart, every man longs for a battle to fight, an adventure to live, and a beauty to rescue." That seed apparently never died as I recall three distinct occasions over the years that followed when I was asked the question "If you had a summer, with no strings attached, and could do anything you wanted, what would it be?" I simply replied "Adventure!"

If you're like me, romantic thoughts like this quickly pass and the pace of everyday life kicks you back to reality. But this past June, 2008 everything chan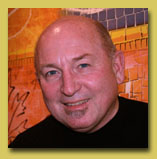 ged when a friend of mine, J.R. Davison of Grace Ministries, suddenly passed away from a heart attack. J.R. had a ministry known as the "Band of Brothers" which often focused on reaching the souls of men for Christ - by men experiencing adventure together. As I sat there among 400 other men the fruit of J.R.'s ministry was unmistakable. Here was a man who had left an amazing legacy. A legacy built on the foundation that we all need relationship, relationship with our children, our parents, and most importantly our heavenly Father. In some ways our adventure is to honor J.R. in some small way by carrying on his legacy in reaching the souls of men through adventure.

Finally, my son and I have had some many amazing experiences together in the outdoors - especially on the water with our favorite past time - fishing. As a rising High School Senior we clearly recognize the time we can spend together is quickly becoming measured.

We set out on our adventure to not only seize the moment, but to honor the memory of our dear friend J.R. Davison, and to reach the hearts of families across the country.
"I firmly believe that any man's finest hour, the greatest fulfillment of all he holds dear, is the moment when
he has worked his heart out in a good cause and lies exhausted on the field of battle - victorious."
~Vince Lombardi

Last Updated March 25, 2009 - Copyright 2009